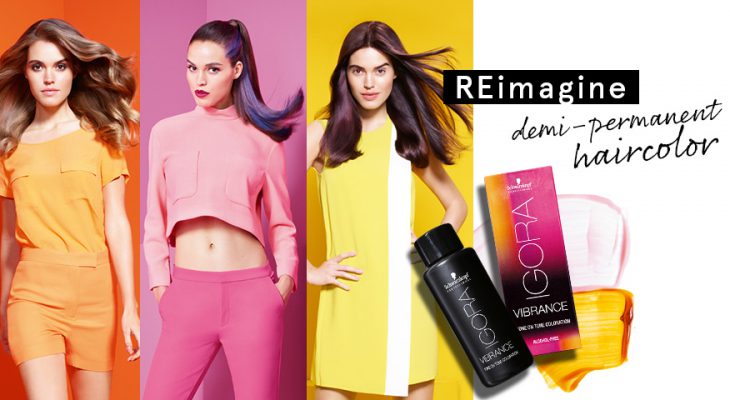 Relaunch Igora Vibrance
It's time to REimagine Demi-Permanent Hair Colour!
Are you ready for #MOREVIBRANCE? The new Igora Vibrance is extremely soft for the hair. The demi-permanent colouring will be relaunched in January 2019 in 68 modern colours. The new technology of this colour is based sugar which maintains the hydration level of the hair; less hairbreakage and a more even colour result.
… MORE Performance, MORE Convenience, MORE Versatility, MORE Choice!