DELIGHTED TALENT DAY
At Monday the 28th of September The Delighted Talent Day was organized at TONI&GUY.  Staffmembers of our TONI&GUY salons joined the training in Rotterdam.
During this interactive training Juniors could share their experiences and input and they received information. It was all about the following topics:
how do they feel about their workplace?

what do they know about the brand TONI&GUY?

why is customer experience so important for a brand like TONI&GUY?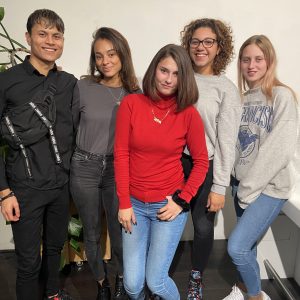 TONI&GUY believes that our YOUNG TALENTS are the future, listening and satisfying to this important group keeps our company relevant and keeps up with the cuttroat competition!
A big compliment to the attendees of this amazing day! Thank you for your input and positive vibes!